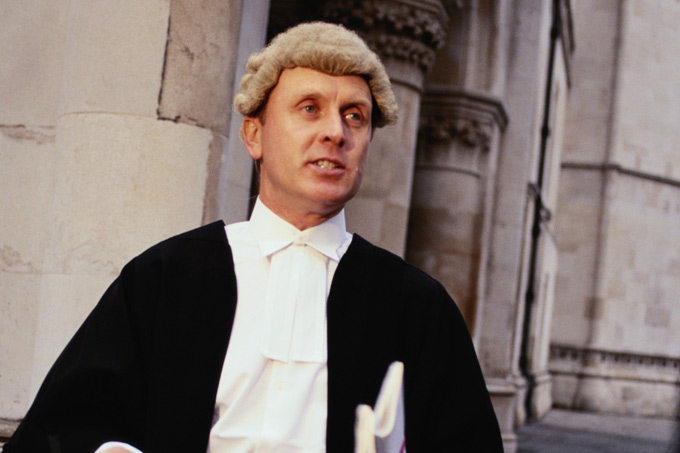 It is a fact of life that things go wrong. Unexpected events happen and you may need help clearing your name. Just because you are charged with a criminal offence does not mean you are guilty.
We offer a comprehensive range of services and aim to provide sound, practical advice and solutions to your difficulties, often at no cost to you. We understand the process of being charged with a criminal offence can be extremely worrying but with our experience we aim to reduce the stress on you as much as possible.
Our criminal department consists of Tim Gregory and Paul Hanratty (who recently brought his practice and clients with him from his previous firm, Mulcahy Smith). Tim and Paul each have over 20 years experience in practising criminal law. Together with David Peel they have handled everything from murder charges, conspiracies, police investigations and road traffic offences. Tim, Paul and David are all members of the Law Society's Law Accreditation Scheme. Together with their support team they aim to provide a specialist and high quality service.
Everyone who is arrested for a criminal offence is entitled to free advice in police stations and we provide representation 24 hours a day 365 days a year (and yes that does mean Christmas Day!). We can be reached on our emergency number 07733018758 at any hour of the day or night. Alternatively, we can be contacted by the Police direct if instructed from the Police Station.
We offer a full range of advocacy services and representation from the Police Station to the Magistrates Court and Crown Court. We work hard to give our clients the benefit of our experience and obtain for them the best possible outcome, no matter what the alleged offence.
We have a government contract in criminal law and meets its Quality Standard and can offer free representation if you qualify financially. Although recent government changes mean that there is a financial cap on Legal Aid eligibility in both Magistrates Courts and Crown Courts, we can advise you if you qualify and many still do. Should you not qualify for Legal Aid we can offer you fixed cost representation throughout the criminal process at competitive rates. We also offer an initial free consultation.
Motoring Offences
You might think you will never need the services of a criminal solicitor and we hope you are right.
We offer advice and assistance in relation to all types of road traffic offence including allegations of drink-driving and driving without insurance etc. You may not always qualify for Legal Aid for some of these offences but our competitive private client rates may be a price worth paying to hold on to that precious driving licence.
Unfortunately however the most law abiding citizens may fall foul of a speed camera or two and suddenly face the prospect of a driving ban through the accumulation of points. How will that affect you? Will you lose your job or face difficulties taking the children to school or be able to drive an aged or infirm relative to hospital? All may not be lost because due to our expertise in Road Traffic Law we may be able to offer a solution and ensure that you keep your licence.
More in the criminal law section:
Our Solicitors
Our solicitors will be pleased to help.
Tim Gregory
Head of Litigation Department, Partner
gregoryt@ltglaw.co.uk
Tim qualified in 1991 and joined the firm in 2000. Tim heads the firms growing Criminal and Civil Litigation and Family Law departments. Tim has over 30 years post qualification experience.
Paul Hanratty
Senior Solicitor
paul@lambert-taylor-gregory.co.uk
Paul qualified in 1990 and joined the firm in 2012. Paul specialises in Criminal Litigation and Family Law. Paul has over 30 years post qualification experience.